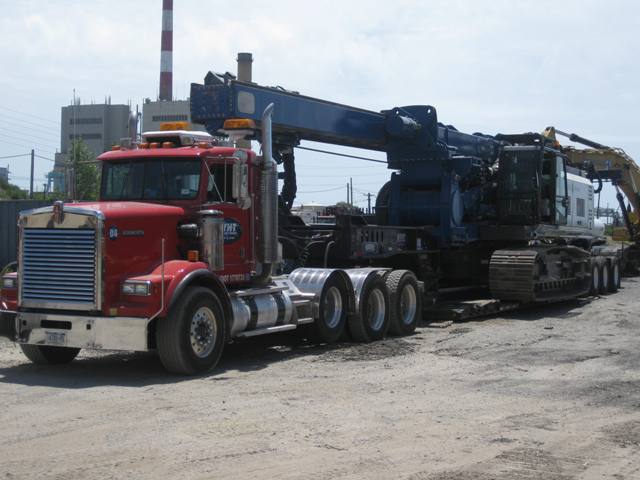 - The impressive width of the trailer allows machines with a larger footprint to sit securely during transport.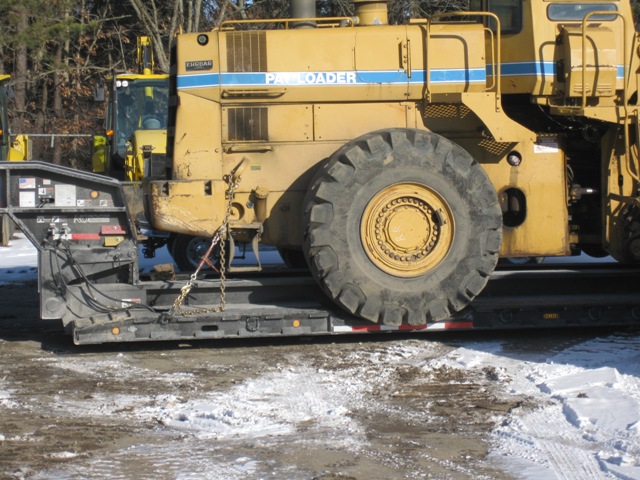 - Custom pocket cutouts allow large machinery to sit on the trailer and maintain legal ride height without costly disassembly of your equipment.
- Utilizing the bucket cutout and the boom trough, even machines with longer attachments present no problem for NYHT.